Tai Chi
Robyn teaches the Sun Style Arthritis and Diabetes series of Tai Chi which is suitable for beginners of any age. This combination of moves is perfect to suit a time frame from 20 minutes up to an hour. She is currently conducting classes at Coogee, Earlwood, Ashfield and Punchbowl.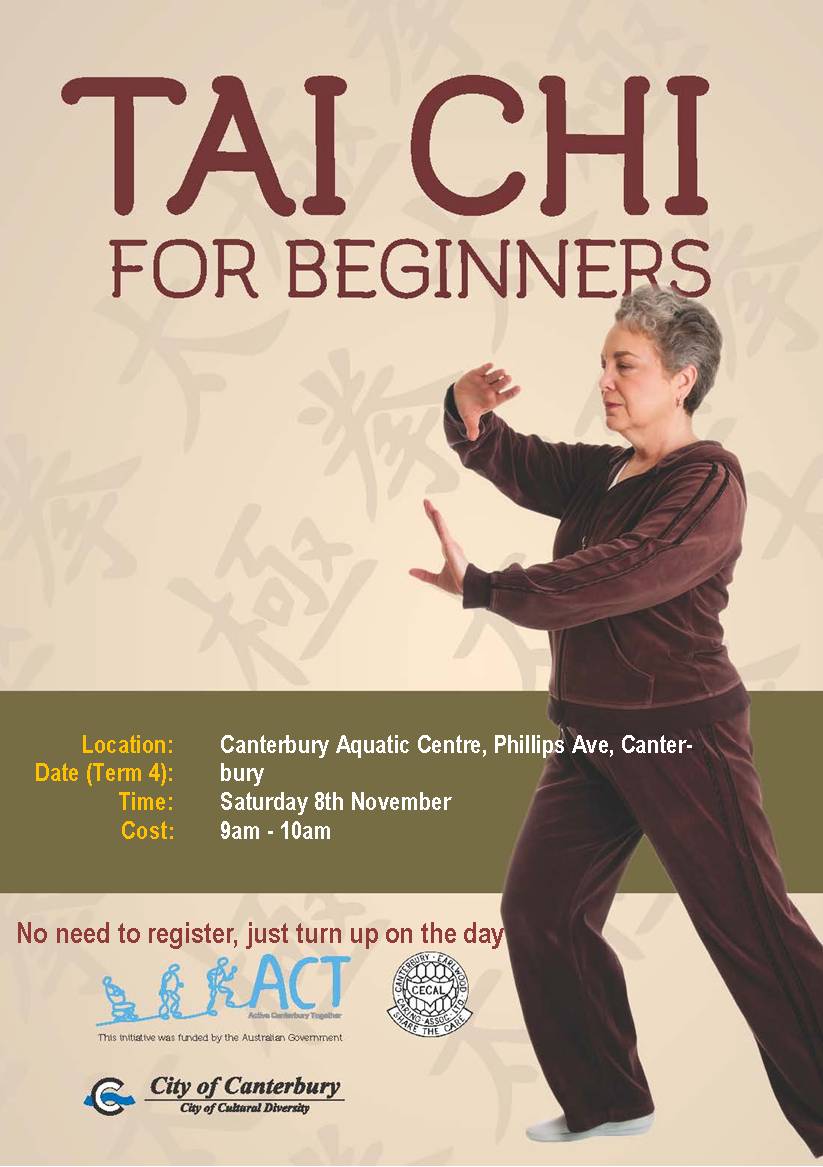 (See the link to the Family Fit timetable at right.)
Tai Chi is an ancient Chinese movement pattern than has evolved over the ages as a result of the belief system of Yin and Yang, that of balance of opposites within nature and life in general. Each movement has an equivalent yang move that can easily be found as a self defence move, but is presented rather as a form of moving meditation that allows one to discover inner self control, harmony, calmness and emotional balance, which is a perfect form of exercise for everyone in this busy world. It brings calmness to the individual through the challenge of focusing on the choreographed moves and offers physiological changes including lowering blood pressure through the deep, calming breathing required. Additional benefits include improving mood, improving confidence, improving balance and coordination, improving leg strength and improving memory. It is a sensitive style of exercise that has wonderful effects on individuals in a short space of time. Tai Chi has been found to have positive effects on many health issues such as Diabetes, Arthritis, Osteoporosis, Depression, falls prevention, reducing stress to name but a few.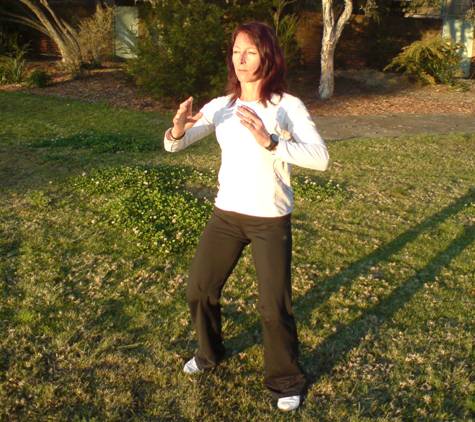 Certified Tai Chi for Diabetes and Tai Chi for Arthritis Instructor through Master Trainer Dr Paul Lam Tai Chi School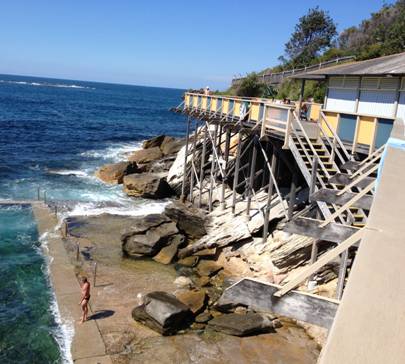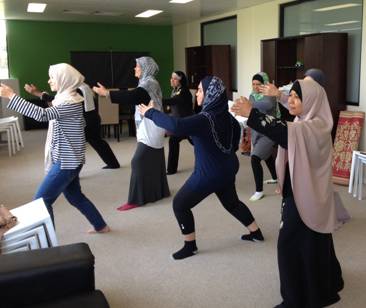 IWWA Islamic Womens Welfare Association: Tai Chi at Burn Fitness Lakemba